For many people all over the world, becoming an au pair is a difficult task. An au pair is a person who travels to another country to work and provide childcare. As an au pair, you will typically work 45 hours per week while living with the family for approximately a year. An au pair's primary responsibility is childcare, but the individual can also take care of the family's needs. If you want to be an au pair, you should read the following tips on how to be a successful one.
Learn How to Take Care of Children
Anyone looking for work should have relevant experience or training in the same or a similar field. If you want to be an au pair, you should demonstrate your childcare or babysitting experience. This builds trust and increases your chances of being chosen for the job. To begin with, you can look after family members' children or the children from your neighbours. Once you've mastered all of the necessary skills and techniques for child care, let others know you've worked in the field.
A successful au pair should learn to engage children in addition to providing basic childcare. It entails learning more about activities that entertain children and maintain their interest. Be creative in your search for activities that are appropriate for children of various ages. As part of your responsibilities, you should be able to discipline children and teach them how to behave well without the use of arguments or physical altercation.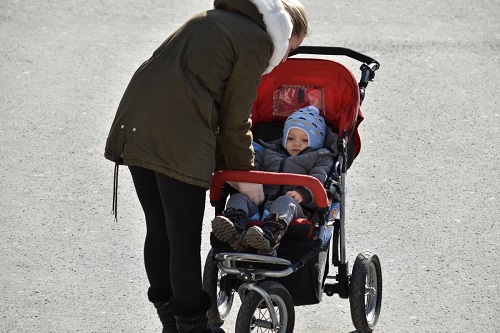 Know-How to Take Care of Home
When you move into your new home, you will be expected to know the fundamentals of housework. Laundry, dishwashing, vacuuming, cleaning, and bedmaking are all examples. Some families will only hire au pairs for child-related housework such as laundry, room cleaning, and toy organization.
As an au pair, you will also need to learn to prepare small meals. This includes everything from snacks to school lunches and cleaning up after preparation. There are many kid-friendly recipes available, and you should look for them to get the most out of the preparation process. It is also beneficial to creatively involve your children in the cooking process.
Some families will also ask au pairs to drive their children to school, sports activities, and daily trips. So, before you go, make sure you have an international driver's license and some experience. Prepare yourself and understand the driving regulations in different countries, as well as if you will need to drive on the opposite side of the road, for example, in the United States they drive on the right and in the United Kingdom on the left.
What Should You Pack For Your Au Pair Trip
When travelling to another country, you should be aware of what items you will need to pack for an au pair position. It is best to make a packing list so that everything runs smoothly. Some essential information is provided below:
Passport and Visa for the country you will be travelling to
Flight ticket to the location of your host family
Emergency contact numbers of the agency which hired you as an au pair
Other Contact details and Phone numbers including the contacts of the host family and the address of your country's Embassy
Some cash and credit/ debit cards in case of emergency
Insurance card for health purposes
Driver's license (if you have one)
Photocopies of all necessary documents
Au Pair contract with the agency
When packing your personal items, you may find it difficult to decide what to bring with you; however, there is no need to choose when you send your luggage door to door, and you will not have to worry about the weight allowance of the airlines. You won't have to worry about toiletries because you'll be able to buy them locally when you arrive.
Behave Professionally
When arriving at a new family, you need to show respect to all members and behave professionally. It is necessary to be polite and take care of their orders, time, and feelings. Keep things clean including your room, shared space, and other parts of the property. Learn about cultural differences in different countries and stay away from using impolite words.
When it comes to deadlines, you need to be punctual on any occasion. Whether you need to take children to or from school, arrive at a certain appointment, or put the children to bed, you need to complete all things in time. It would be best to have a planner where you can note all deadlines. The organization is also important as you need to organize the life of kids and prepare all things in the best possible manner.
Reach out to other Au Pairs
Inquire with your agency about other Au Pairs who will be in your area. Join a Facebook group and meet people from all over the world who are doing the same job as you. If you are not a native English speaker, you should consider taking some English classes to improve your vocabulary and meet new people.